CP24 NEWS Y U NO CHECK PHOTO SOURCE!
Hat tip to our TinEye fan @adamgoucher for this little gem: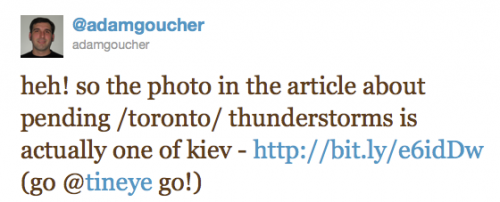 The little article he is referring to is the article that CP24 News in Toronto released this morning about thunderstorms and hail warning for our city: Toronto. Turns out the "lightning seen in this file photo" is well, lightning allright but not anywhere close to Toronto, not even Canada! ooops! That photo title should read "Night thunderstorm in Kiev" from stock.xchng. TinEye strikes again?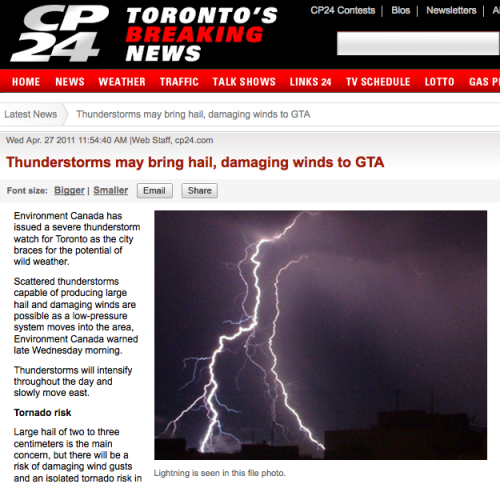 BROWSE / IN TIMELINE
« TinEye Forums
» TinEye Android Beta!
BROWSE / IN Attribution TinEye Using TinEye
« Giving credit: always credit your source
» Mon Dieu St Hubert!
COMMENTS / 2 COMMENTS
SPEAK / ADD YOUR COMMENT
Comments are moderated.