Who created this image
The tweet: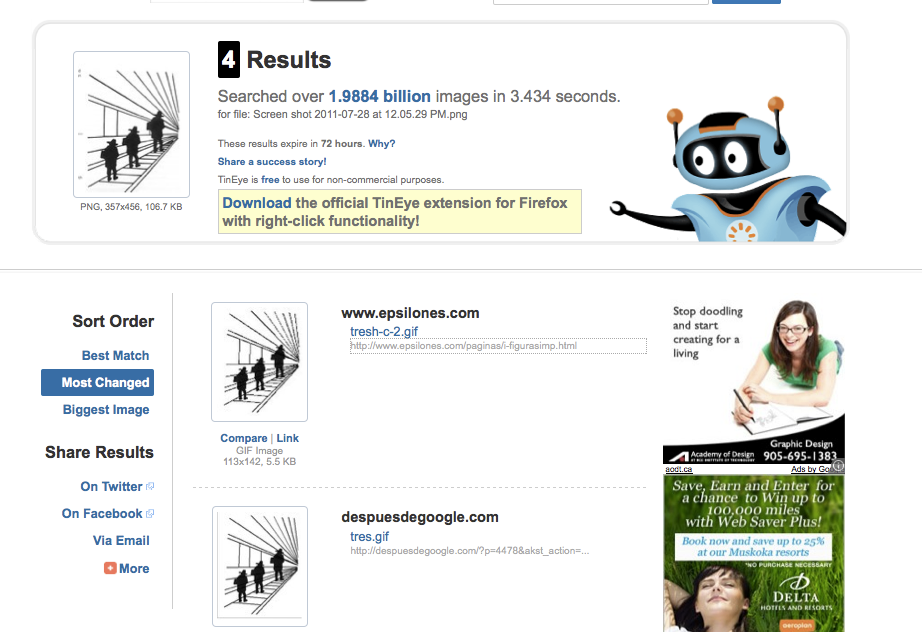 Which led to:
which is basically an explanation of optical illusions using 3 figures which appear to be of different sizes (but they aren't!). Which led to this credit:

Gombrich, E.H.: Art & Illusion. Phaidon, London, 2002.
Voila!
BROWSE / IN TIMELINE
« TinEye Opera Extension
» 2 billion image index is almost here!
BROWSE / IN Uncategorized Using TinEye
« TinEye is magic!
» TinEye commercial accounts… the really-super-easy way
SPEAK / ADD YOUR COMMENT
Comments are moderated.