Using TinEye's drag & drop feature
We introduced a drag and drop feature for TinEye a little while back but it seems that some of our fans are still not aware of this feature, so here is a quick little tutorial.
To use the TinEye drag and drop feature, all you need to do is find the image you'd like to search.
Use your mouse to drag your selected image into a tab where the TinEye reverse image search engine is open, then simply drop it. You can drop your search image anywhere on the page to initiate a search.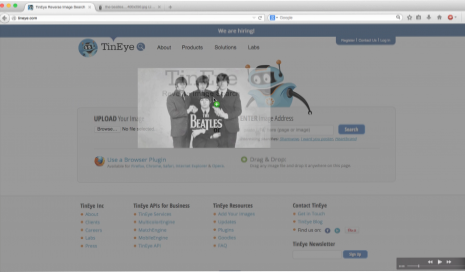 As soon as you drop your search image, TinEye will index it and complete your search displaying any results it finds.
Here's a little video with a live demonstration of TinEye's drag and drop feature.
 Happy searching!