We love to hear from our community about their surprising TinEye experiences. When we read about Jeff Clow's story in the Flickr forums the team here was just thrilled and I knew we had to share his TinEye story.
Jeff lives in Texas, is a training consultant and picked up photography over just the last three years. He is truly a die-hard digital photography fan with a passion for creating beautiful images.
Jeff's Flickr profile notes "The best compliment I ever received about my photography came from Flickr. A visitor simply said 'Boy, you can shoot.' Isn't that what it is all about when you peel back all the layers? We 'shoot' and we are glad when someone likes how we do it…"
We feel the same way, Jeff. The great team here at the Idéeplex are putting their hearts (and long hours) into TinEye and are so excited to hear that our fans love TinEye too!
What are your thoughts on some of the challenges that photographers are facing today?
Jeff thinks that while image theft is a constant issue it is also something where most often "the juice is not worth the squeeze" as far as trying to pursue action against infringements, particularly outside of North America. The biggest challenge, he states, is simply finding out where your images are in use, legally or not. "For every photographer that has images online it has simply been impossible to know what happens to them once they are sold – until TinEye."
He estimates that of the over 4000 images he has sold, he knows where only about a dozen have been used.
How do you typically find out where your images are being used?
"Either legal or illegal it's almost impossible to know where your images are unless you stumbled upon one online by accident or someone you know and who knows your photography sees it and reports it back to you" he concludes. An infinitesimally small number can be found with a regular google text search – Jeff has over 300 images currently for sale and says it would take "forever" to try to find them, with little return.
How did you find out about TinEye?
TinEye was mentioned on one of the message boards on Flickr and Jeff's initial reaction was skepticism but also curiosity. He said "I am so pleased and have already become a huge TinEye fan because the concept and the reality are the same – most often these things don't actually work." He sees Idée becoming the world leader in image search.
Tell me about the album cover story – what happened?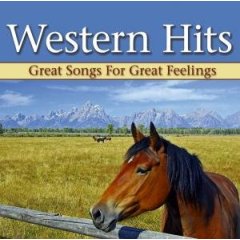 In Jeff's first few TinEye searches he discovered that one of his licensed images was being used as an album cover!
He had been paid for the stunning photo of a horse in a field but didn't know how or where the image was being used online or otherwise.
Jeff says that finding the image in use on the cover was "one of the highlights in my career". Fantastic! He even bought a copy so he can use it as part of his portfolio.
What does it mean to find your images in use?
"Any photographer who's worth his weight in film or photography would want to know where their images are used" says Jeff. "Most photographers take photos because they want to have someone validate that it's a good photo – that's the magic of Flickr and that's the magic of TinEye."
He goes on to say that TinEye is a way of validating that all his hard work is worth it, that others appreciate what he does. "Getting paid is great, but it doesn't give you the same thrill of discovery as seeing your image in print, on a website, a book or album cover. You are creating a validation machine with TinEye – and validation is a huge part of life."
As we wrapped up our talk Jeff mentioned that he can see in the near future a time when people say 'what did we do before TinEye?'  We like the sound of that too, Jeff!
To learn more about the photography of Jeff Clow visit his online gallery and flickr profile.
To request a TinEye invitation register online.
** All Images Copyright Jeff Clow