As most of you know we launched TinEye, our image search engine, in closed beta and since its launch it has garnered quite a following and fan base. This has been tremendously helpful to us…what better way to improve an image search engine than have a very involved community sending you feedback on a daily basis?
We thought that you would like to meet some of our fans and community leaders. We are introducing a series of interviews and today we are starting by interviewing Cris DeRaud! Cris agreed to chat with us as a member of SXC but he is not employed by SXC nor does he represent the viewpoints and opinions of the SXC administration.
Cris DeRaud is a photographer and a community leader within SXC, a photography exchange website. Cris was one of the first photographers to use TinEye and his feedback to our team has been smashing. We love it when we see eye to eye with our users and when speaking to them makes us feel like they were a fly on the wall in our boardroom!
Cris, welcome to the TinEye community. We are happy to have you. So…
Tell us a little bit about yourself and how you came to photography?
I've had an interest in photography since I was 7 years old. My father was a semi-professional photographer. He built a darkroom in the house and I would develop his film and make prints in his darkroom. There was room for only one person so I had to learn how to do the procedures well enough to be on my own. I actually got pretty good at it by the time I was ten. We moved to Germany then, in 1964, and we had to leave the darkroom behind.
In 2004 I bought a Minolta Z2 and Microsoft Digital Image Suite and started experimenting with the process of making digital images. I produced a few good shots with that setup but the more advanced setup of a DSLR, various lens and premium imaging software opened the door for more creativity.
How did you hear about SXC and what attracted you to SXC?
One day I saw an article on LiveScience and the article had a photo of something really odd and I wanted to know what it was. The bottom corner of the photo had an sxc.hu credit. I searched for SXC and discovered a stock site with hundreds of thousands of photos and a very large community of photographers. I decided to join so I could download photos to practice editing them with my software. Soon I began to appreciate the quality of the photos on the site and I looked for hints on how I could improve my photography skills and participate in the community.
I began uploading images to SXC in December of 2006. After the first couple images were approved for posting and somebody actually downloaded an image I was hooked on the feeling of creating something people actually wanted! I found myself getting and making comments, downloading photos and getting to recognize the other photographers.
The people I have met and come to know, the knowledge I have received and the reward of contributing to the site is what keeps me at SXC. Many people use the site as a springboard for entering the microstock market. stockxpert, the sister site to SXC, is a step up where you have an opportunity to license your photos. I have not chosen to make photography a business, but prefer to keep it a hobby and a pastime that I am comfortable with.
How do you typically find out where your images are being used?
I was able to find my images on the Web most often by three sources:
The person or company who downloaded the image left me a link to the image in the comment box or they contact me by email to ask permission to use the photo in a project and inform me where the image was being used.
My name was accredited to the photo and a Google search of my name allowed me to find my images.
Occasionally another member of SXC would recognize my photo on the web and inform me of where it was found.
How did you find out about TinEye?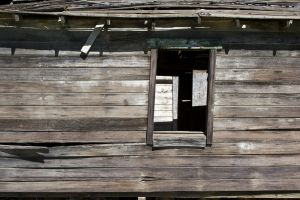 I look for new services and technologies and my main source for reliable reports is BetaNews.com. I saw an article that suggested there was a new image search technology entering into beta testing and I immediately jumped at the chance to join.
I also posted a notice in the general forum on SXC that TinEye was accepting requests for beta testers and suggested that others sign up for it too. That was on May 6th, 2008.
How do you see TinEye being able to help the SXC community? Do you have any examples you could share with us?
The photographers on SXC ask this question more than any other: "Can you tell me how you used my photo or send me a link to it?"
Each contributing photographer has a profile info box and quite often they ask that they be contacted on the use of their photos. People want to know where all those downloaded images are going. Sometimes you get a link sent to you but most often we just don't know.
TinEye is doing an exceptional job answering the question of where a photograph is appearing. TinEye answers two basic questions for us photographers: the "where" and "how". Where has my photograph appeared and how has it been used. To date, no other search service has returned as many image usage on the internet.

No other service has returned as many incidences of use on the internet as TinEye. TinEye finds the use of your images, the misuse of your images and teaches you what kinds of images are in demand. TinEye shows you how your images were integrated onto the web and that is valuable information when you are designing your next shot to submit to SXC.
TinEye is an invaluable tool for finding images that have been used without our permission. Some people have used our images freely as their own with little to no regard for copyright or intellectual property. If people know we have TinEye to find where our images are being used the incidence of redistribution should decrease dramatically.
In short, TinEye provides three valuable services to the SXC photographer:
TinEye finds where and how the photographer's images are being used on the internet.
TinEye improves security by locating unauthorized use of the photographer's photos and helps deter people from misusing our images.
TinEye is a powerful training tool that teaches the photographer what kinds of images are popular for use on the internet.
Thank you for sharing your story with us Cris.
We're excited to have such great fans of TinEye and can't wait to share more of the surprising, fun and unique stories that we're hearing from Cris, SXC and the rest of our community.
** Images Cris DeRaud