We asked, you answered!
We asked you what TinEye search just knocked your socks off? Which one made you laugh out loud? What search made you look around and say "I just have to show someone this, it's so cool!"?
And you answered us. We've had hundreds of submissions to the cool searches page! Thanks to all our fans for sharing and for having as much fun with TinEye as we do.
Now, on to the searches!
Because we love robots and science fiction at the idéeplex we couldn't pass up Steve's "Because it's Star Wars, dude!" search. TinEye found 99 variations on his original search image including a framed wall art version and even a half obscured poster! Great search Steve!

Checking in at a rather mind-boggling 272 matches, everyone's favourite mom-to-be Angelina Jolie. Thanks to several of our fans for this cool celeb search. TinEye found hundreds of matches in our still small (but growing!) index of just about half a billion images including crops, colour changes, blurs, and image overlays.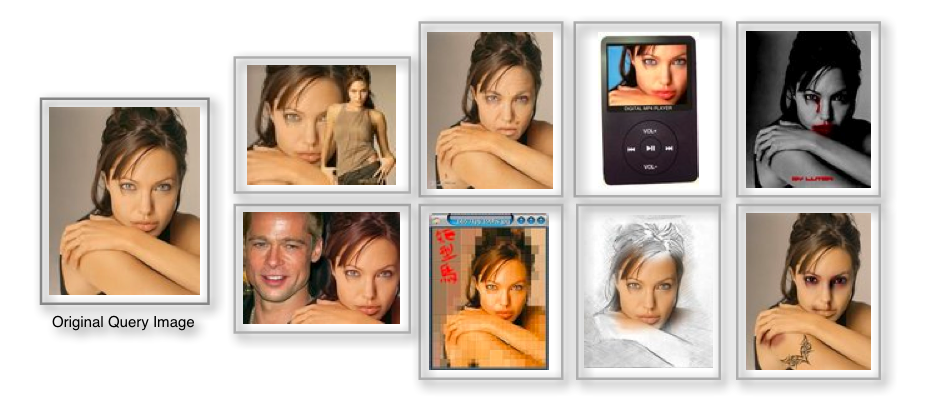 It would just be wrong for us to not include a coffee search, we're java junkies here at idée! TinEye located over 500 Starbucks images from the original search query, the standard Starbucks logo. Whether the sign, the cup or even the logo with major alterations, colour changes or mostly hidden, TinEye found them all!

Sometimes there aren't very many results but they sure are funny. We were pleased to see that our little squirrel cowboy found a little squirrel lady friend, thanks to TinEye!
Some other fun searches included the Linux mascot:
An eyeball:

George Bush (as a trekkie and a clown!):
Super Mario (without his mustache even!):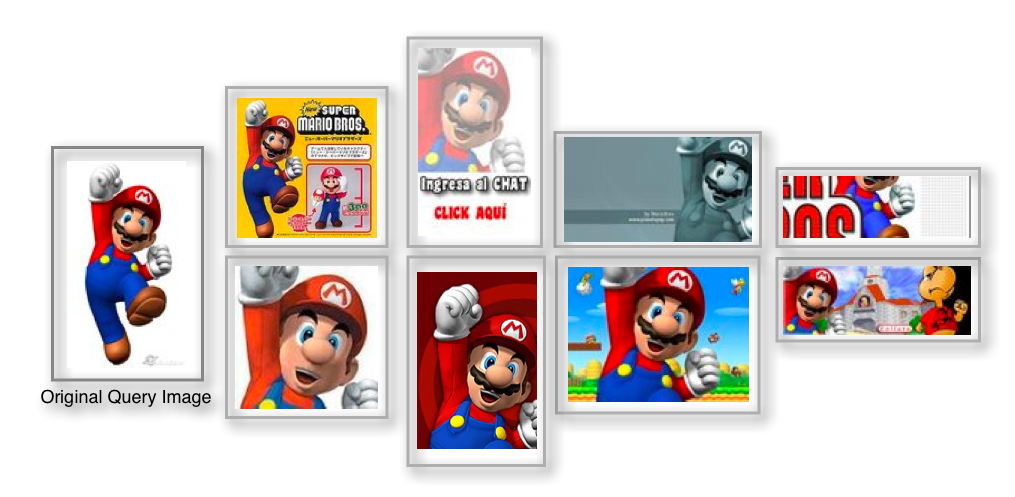 Fox Mulder's beloved "I Want To Believe" poster from the X-Files:
And a few fun shots from the Matrix movies:
Thanks for all the Cool Search submissions, TinEye fans! Keep'em coming!