TinEye has just one goal in life: To connect images and information. Whether that means finding the original author of an image, finding out where an image has been used on the web, or finding out more information about an image in general, TinEye wants to help you find the information you're looking for. And the bigger our database of images, the better!
We have been crawling the web relentlessly over the past several months. In October '09 we grew by 21.5 million images. In November we grew by 22.5 million images. In December we leaped up another 65 million images.  And in January alone we've added 44 million images and the month is not over yet!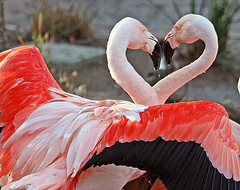 In addition to our regular web crawling, we have started adding entire specialized image collections. Last week we announced the addition of the iStockphoto and Photoshelter stock photo collections to TinEye. Why? Because we want to make it easy to attribute any stock image to its original author, and facilitate sales. And we plan to add new and different specialized image collections over the coming weeks and months. Maybe even yours?
So… calling all companies dealing with large image collections on the web! TinEye is officially accepting your image collection submissions. Here are some of the things we are looking for:
Stock and editorial photography collections
Art and illustration collections
Product image indexes and catalogs
Archival or historical image collections
You tell us!
If you are an image provider or deal with large image collections as a part of your business–and if you want more people connecting with your images–then we want to hear from you! Preference will be given to collections containing over 1 million images, and to companies with an existing image management and delivery procedure.
To add your image collection to TinEye, please contact us. Help us connect your images to you!