The TinEye extension is now available for Safari, allowing you to conveniently search for any web image straight from your browser.
Once installed, simply right-click on any web image and select either "Search Image on TinEye" or "Search Page on TinEye". Results are displayed for you at tineye.com.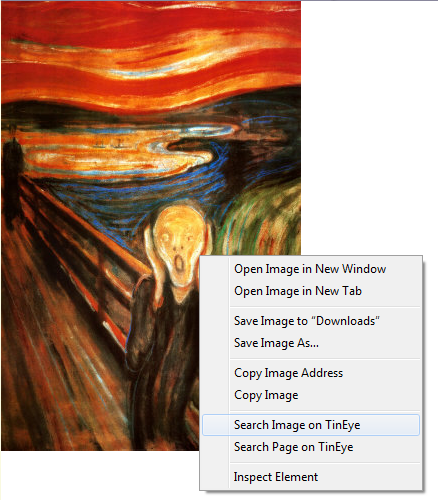 We are also introducing preferences to our family of extensions, starting with Safari. Preferences allow you to:
Set the default sort order for your search results
Open searches in background, foreground or current tab
Firefox, Chrome and IE users: Don't worry! Preferences are coming for you soon (keep an eye on our updates page).
Safari users: Get the new TinEye extension while it's hot!