That's right folks, we just added another 200 million images to TinEye (give or take a few million).  Now you can search over 900,000,000 images in real time, comparing any image against our index of almost one billion images crawled from the web.
What does this mean for you, TinEye searcher? More matches!
Let's try out a few example searches using the same images I used in an earlier blog post. Just a little over a month ago (when the index was a tad over 700 million images) we took a look at some well known pictures from across the web to see how many of them TinEye could find.  Now we can try those searches again to see what kind of results will we get after adding almost a quarter of a billion more images to the index.
For starters, let's try Gerard Butler and his well know shot from the movie 300. Originally we found 526 results, with our bigger index TinEye locates 672 results with some interesting new edits. Try the TinEye search.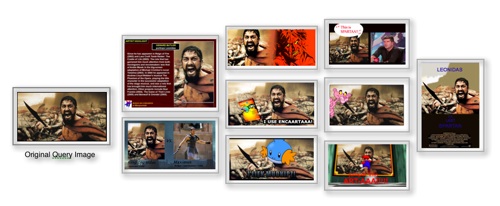 The very popular Creation of Adam came in at 635 results last time. Now? 756. Try the TinEye search.
Las Meninas by Diego Velázquez was also a popular image, coming in at 277 results. With our updated index of over 901 million images, the Las Meninas search turns up 313 results now. Try the TinEye search.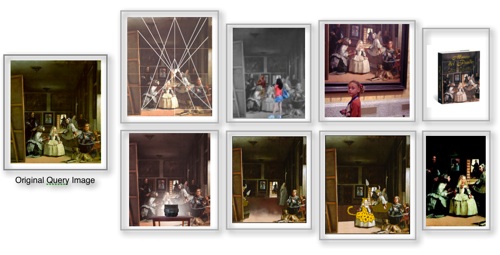 To learn more about TinEye, the world's first image search engine, you can read the TinEye FAQ or head over to TinEye.com and register your account to start searching right away.  Don't forget to let us know what you think.
Happy searching!