Happy Thursday, friends. Today's TinEye tip includes a cool search submitted by Larry.
What if someone has sent you an image, maybe via email, maybe they shared it on Facebook or ffffound. You love it and would like to use it as a screen saver, or perhaps in a blog post. The problem? Your friend can't remember where he got it and there are no details about the original photographer included with the image. Even the filename can't help you. What do you do?
Well, Larry knows. Use TinEye. He uploaded a screen shot of an image he had on his desktop and voila!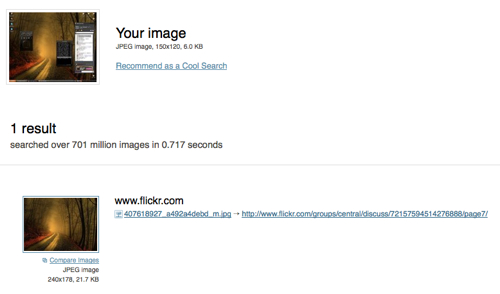 TinEye located the original image and the original owner on Flickr. It's a great shot by Bob from Lynchburg, Virginia.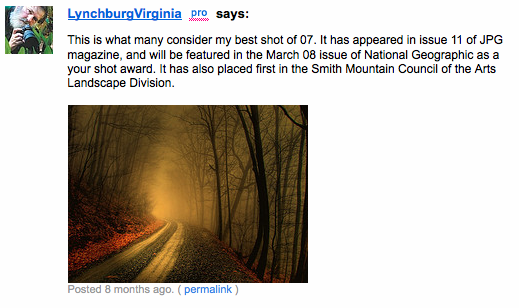 TinEye makes it easy to locate images online, it also helps you figure out who owns the image you are using and allows you to provide proper attribution. TinEye is a connector: it connects image lovers with the photographers they are inspired by.