Greetings, TinEyers! Good news for those of you looking for invites to share with friends, or those of you who have not had a chance to create an account yet. TinEye is now in open beta, which means that signup is instant and anyone can join the fun!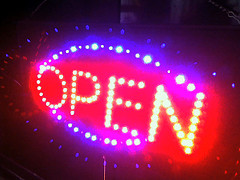 To create a free, instant account, just visit the TinEye website and click on the 'Sign up now!' link. You will need to verify your email address first, but once you're done you can go ahead and search to your heart's content.
And if you are as excited about TinEye as we are (and believe me, we're an excitable bunch), then feel free to spread the word.
Photo by Justin Marty