2007 was a banner year for celebrity crime with eight mugshots breaking into the top 500 most used entertainment images of the year. Using the image recognition powers of PixID, we analyzed thousands of print magazines and newspapers to compile a list of the most used mugshots of 2007. Here they are in order of ascending popularity (least to most).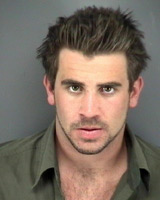 8. Actor Jason Wahler (The Hills) gets 30 days for alcohol related charges.

7. Astronaut Lisa Marie Nowak was arrested for allegedly trying to pepper-spray and abduct a romantic rival from an airport parking lot.
6. Actor Mischa Barton (The O.C.) charged with D.U.I.

5. Actor Nicole Richie, daughter of musician Lionel Richie, with D.U.I.

4. Actor Ryan O'Neil was charged with assault after allegedly firing a gun during a fight with his 42-year-old son Griffin.

3. 24 star Kiefer Sutherland gets 48 days for drunk driving.

2. Actor Paris Hilton for alcohol related charges.

1. Actor Lindsay Lohan for drunk driving and drug possession.