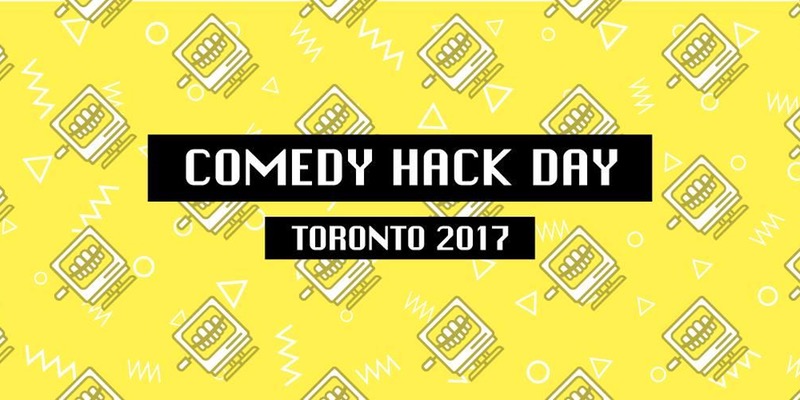 We are excited to be one of the sponsors of this year's Comedy Hack Day in Toronto!
Comedy Hack Day is an annual hackathon that pairs developers and designers with comedians to build hilarious tech products in a single day. Once they're done, every team demos their creation on stage to a panel of judges and a live audience in a full-fledged comedy show!
If you're in Toronto, come join us: it's this weekend! The hackathon starts on Saturday, January 14th, 2017 at HackerYou's offices at 485 Queen Street West with a meet and greet in the evening, discussion of ideas and creations of teams!
The hackathon starts in earnest on Sunday at 9am until 9pm, when the comedy show starts! Take a peek at the schedule.
You can sign up to participate (and actually create something!) for free here. Don't be shy, the hackathon will be full of the nicest, funniest people you will ever meet!
Want to just see what everyone created and have a good laugh in the process? Well then, come to the live show on Sunday night! The doors open at 8:30pm and the show ends just before midnight. Just like a comedy show!
It's sure to be a great time! Last year included such amazing tech products as "Vengee," an app that lets you track everyone who has ever wronged you, and of course, the winner, "imdBAM, I Told You So": a browser extension that makes sure you win all your movie arguments by editing their IMDb pages.
Oh, and if you're a TinEye fan in Toronto and want some free tickets to the live show on Sunday night, why not get in touch? ;)